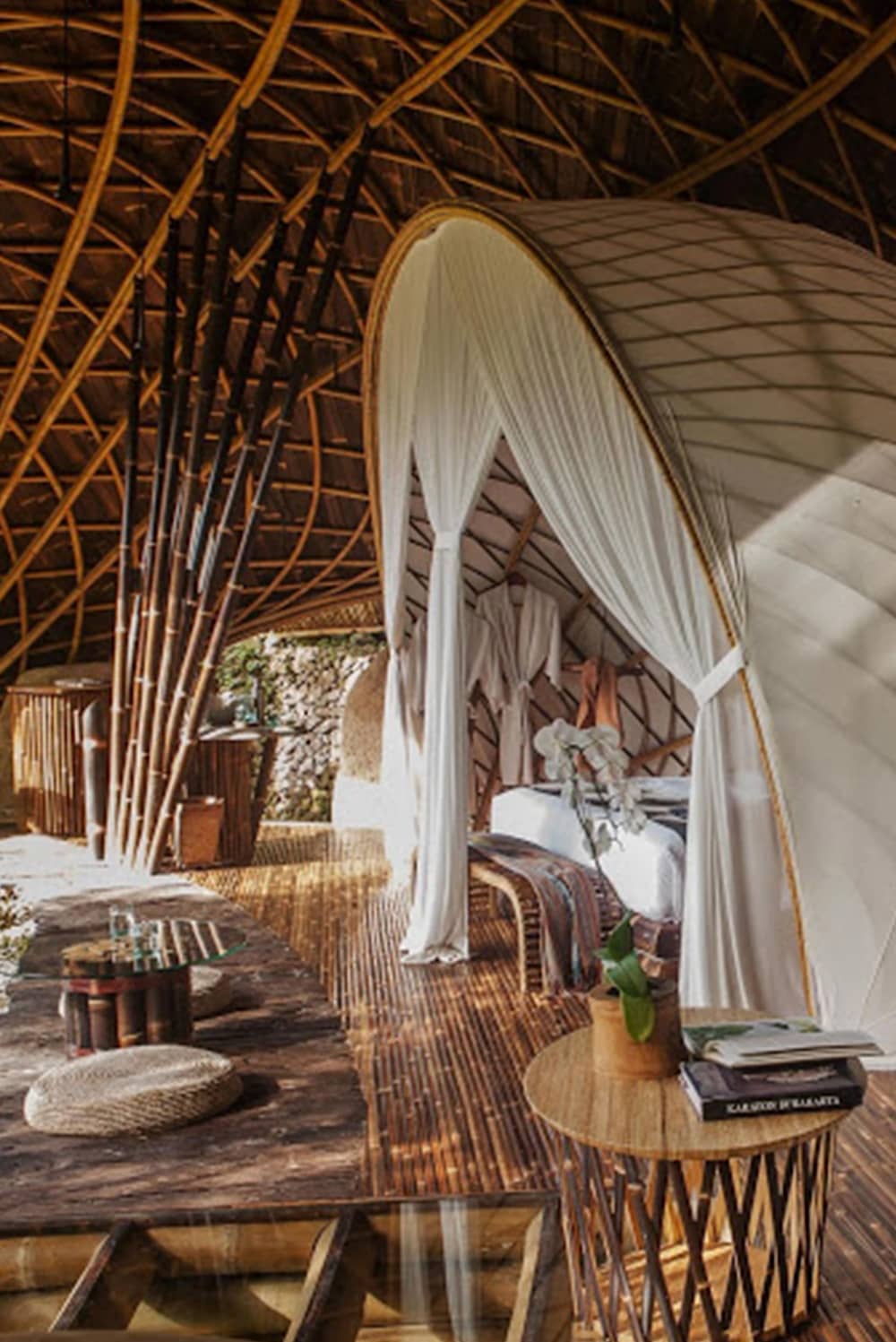 For a unique boutique experience
Panoramic views of rice paddies, hills and mountains. Ubud located eco boutique hotel Bambu Indah offers a truly stunning combination of bamboo buildings and antique Javanese teak wood bridal homes - a sustainable jungle retreat with the added luxury of a highly personalised service.
For impeccable culinary creations
French Mediterranean, fine-dining restaurant Métis attracts guests from all around the world to enjoy an entirely sensory dining experience borne of the pleasures of living. Chef Nicolas Tourneville brings legendary talent and culinary artistry to the table, truly seducing into the depths of the five senses while the iconic views of the rice fields round up the experience.
Sisterfields Cafe
Sit back and relax between the cerulean elements and plants. Among the many names to the Seminyak's dining scene, Modern Australian Sisterfields is a popular one for breakfast when in Seminyak.
Redefining the beach club
Forget all that you know about beach clubs and endulge in a breathtaking experience on the cliffs of Uluwatu, harnessing the energy and boldness from the rolling waves and vast expanse of the ocean just below you.
Sun salutation serenity
There are a lot of beautiful yoga spaces  in Bali, but nothing quite beats the wooden terrace in the middle of blooming lotus pond, floating high above the misty jungle valley surrounding the Four Seasons Sayan in Ubud. 
For a different shopping experience
A cosy organic café tucked away in one corner, a lifestyle store representing some of Bali's amazing designers in the other. Souq Bali isn't your standard store. The gigantic space boasts an impressive showroom featuring custom-made rattan pieces and hand painted palm tree leaves on the ceiling offers international, elegant ranges unlike anything else on the island.
For world-class wines and Asian fusion
The award-winning pan-Asian fine dining experience offered by Sarong remains one of Seminyak's best, widely acclaimed as one of Asia's finest with locally sourced ingredients, innovative Asian cooking techniques and iconic flavours. Don't forget to book before you go.